Couples was a performance and video project that involved performing transcribed dialogues from reality TV show First Dates. Vanessa and Julian were shy characters living in each of my legs, asking for the weight of my body to run through them each time they spoke. I chose couples that resonated me with or that I felt I was able to perform. The dialogue is re-performed for camera against a white studio back drop with bubbles and a phone as a prop. In its re-presentation the utterances of the daters are turned over for a distantiated contemplation.
What was Vanessa really thinking about when I performed the little "mmmms" and "aaaahs"?
Do you think Vanessa let more out of her mouth than Julian?
What do those sounds mean?
Higher than my normal pitch, it was like Vanessa had lost hold of her voice, either from shyness, being overcome by love, or maybe thinking about her cats.
I like the cat photo part because I'm into thinking about phones – our totems of protection, life ornament, our archive we add to everyday, the only object that stops us feeling lonely while making sure we know we are completely alone.
Did they like kissing each other?
Overlapping tongues.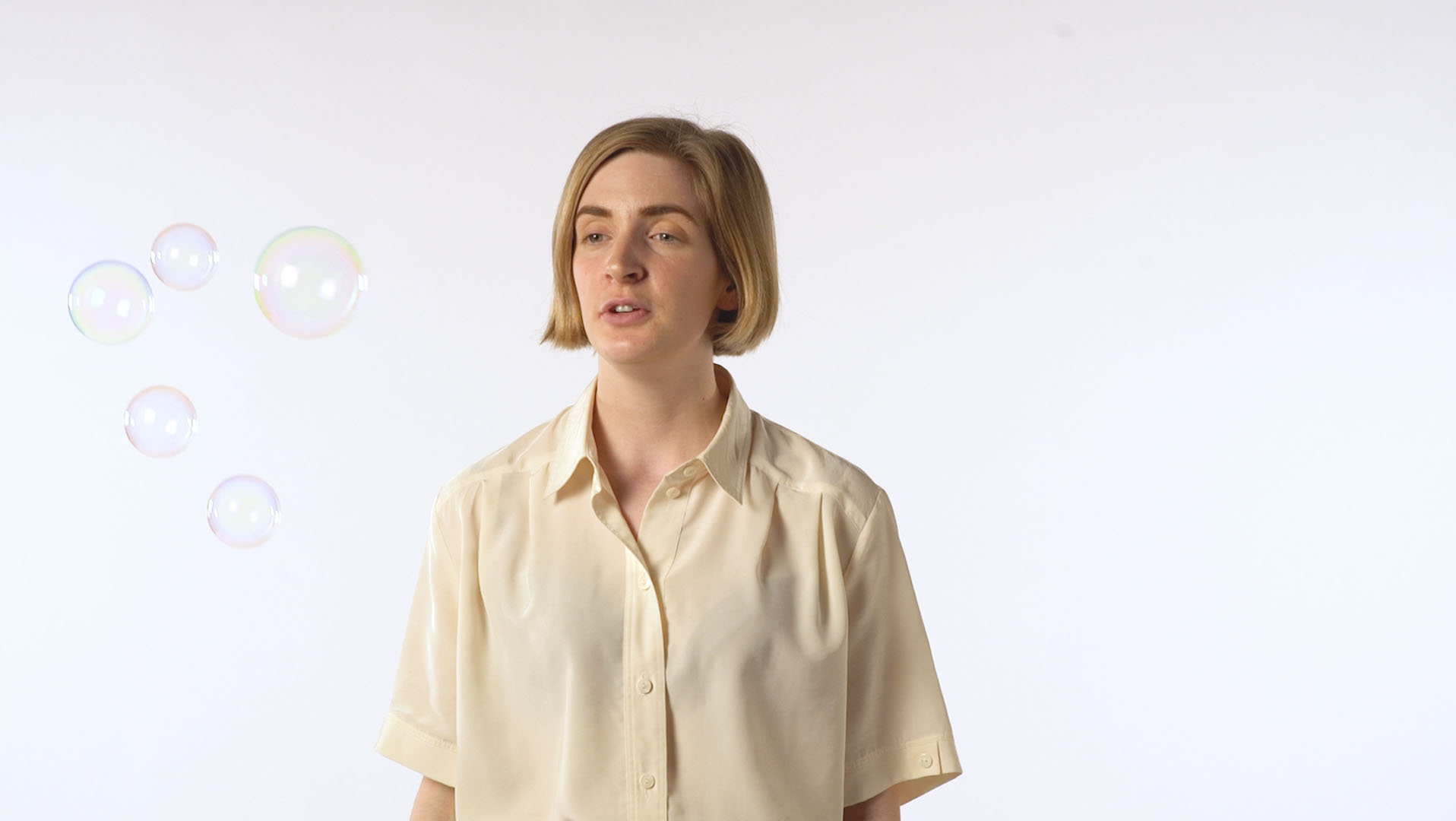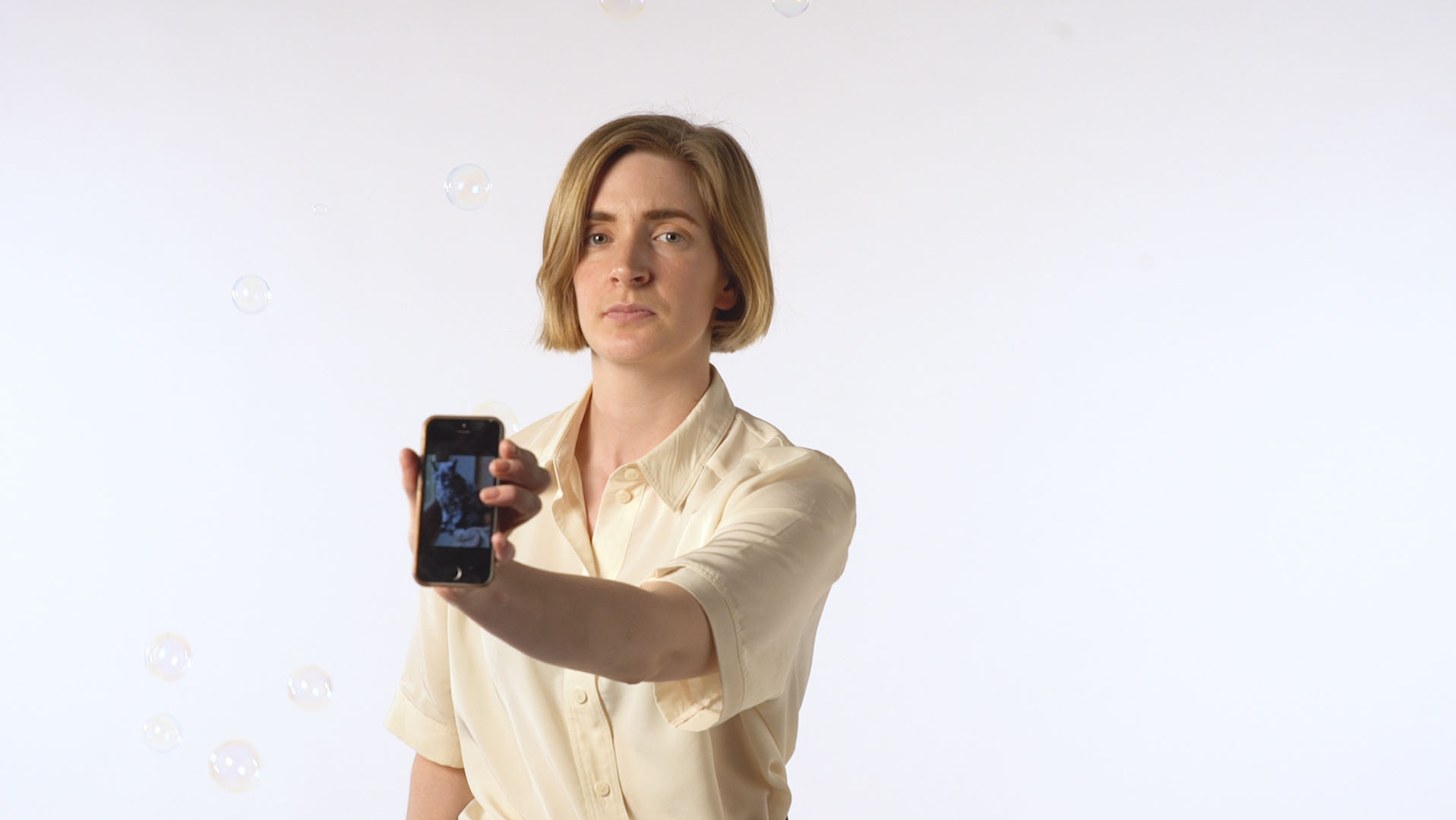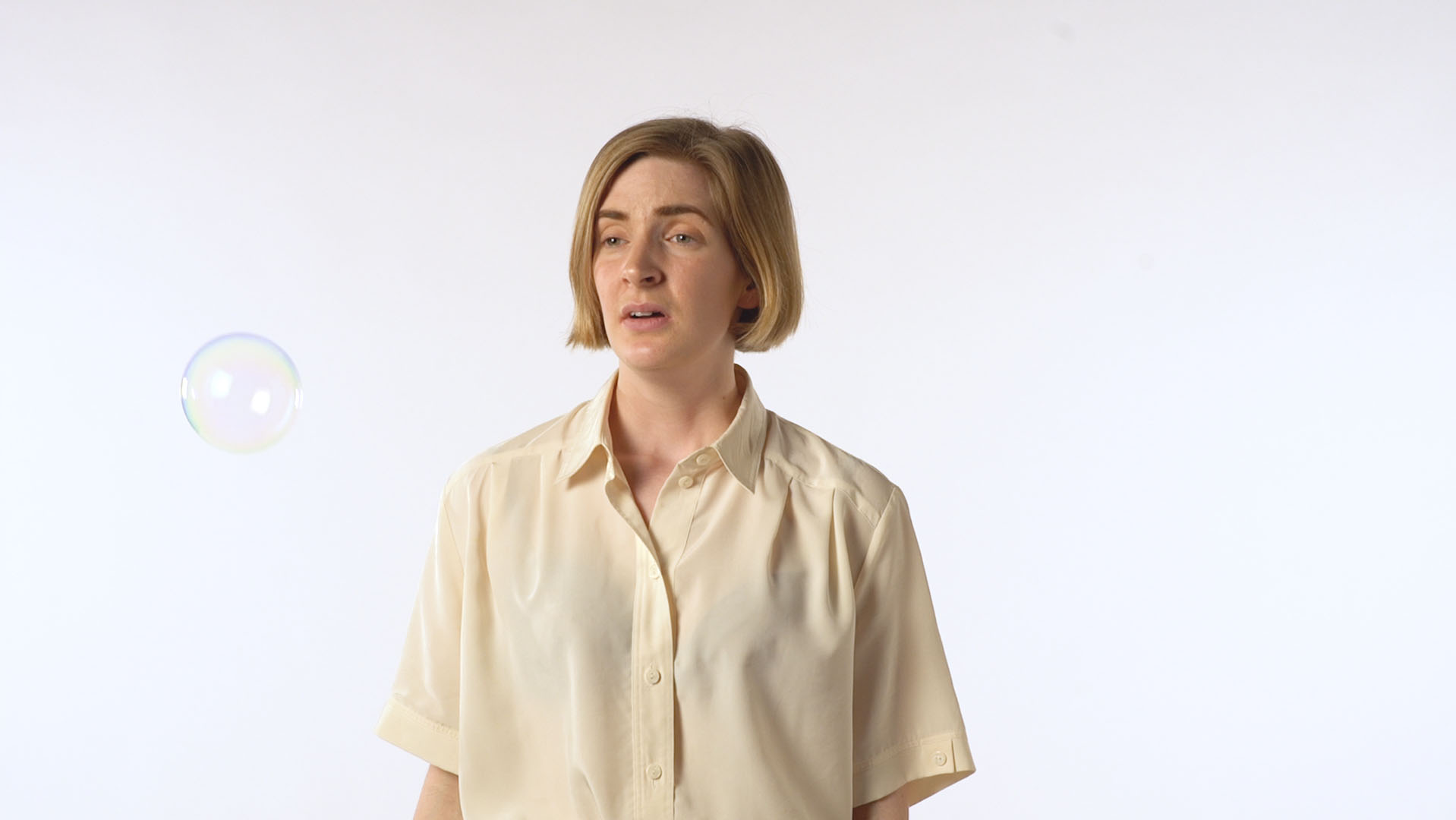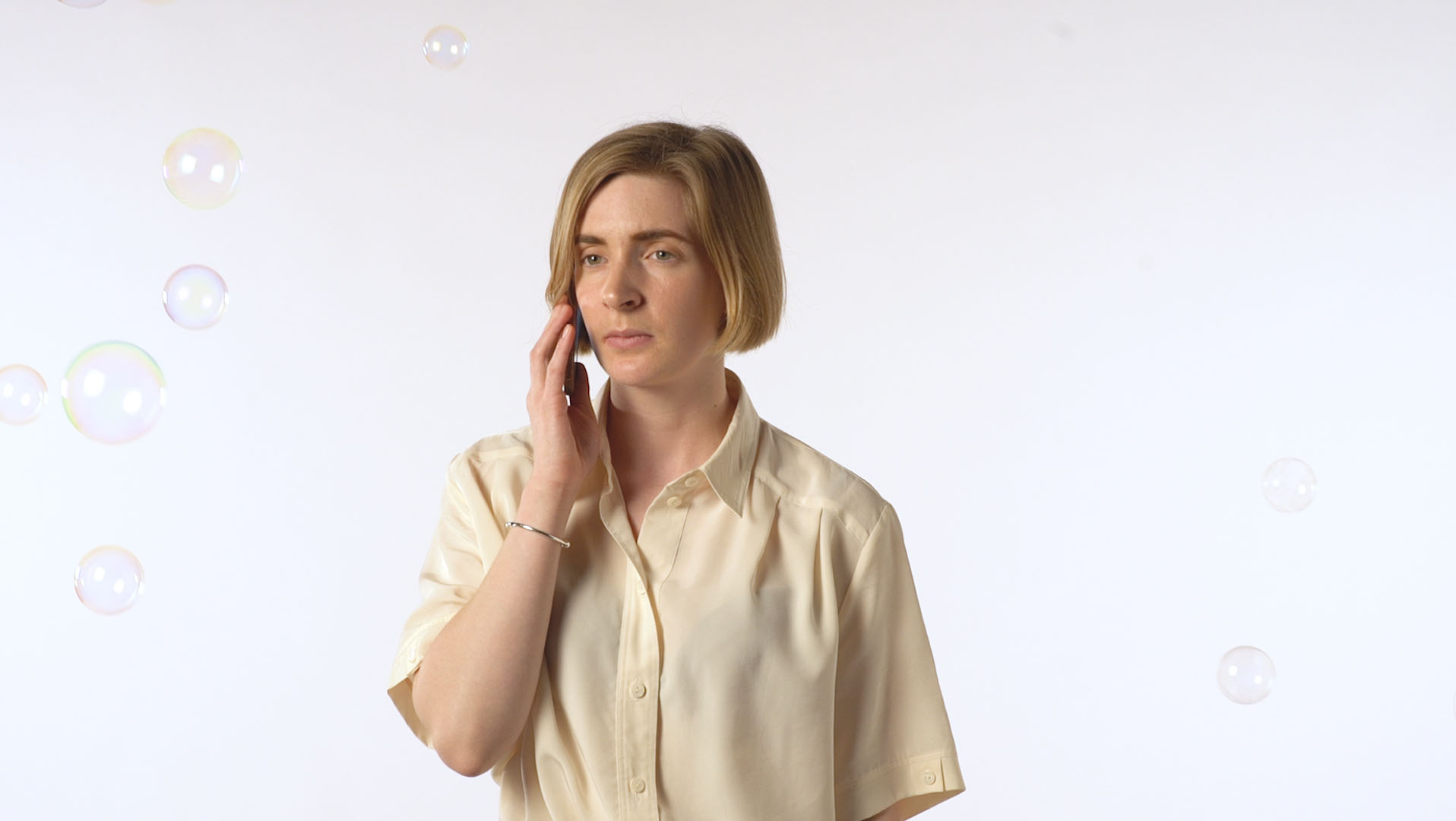 Nicola and Lucy (2018) 10mins video with smoke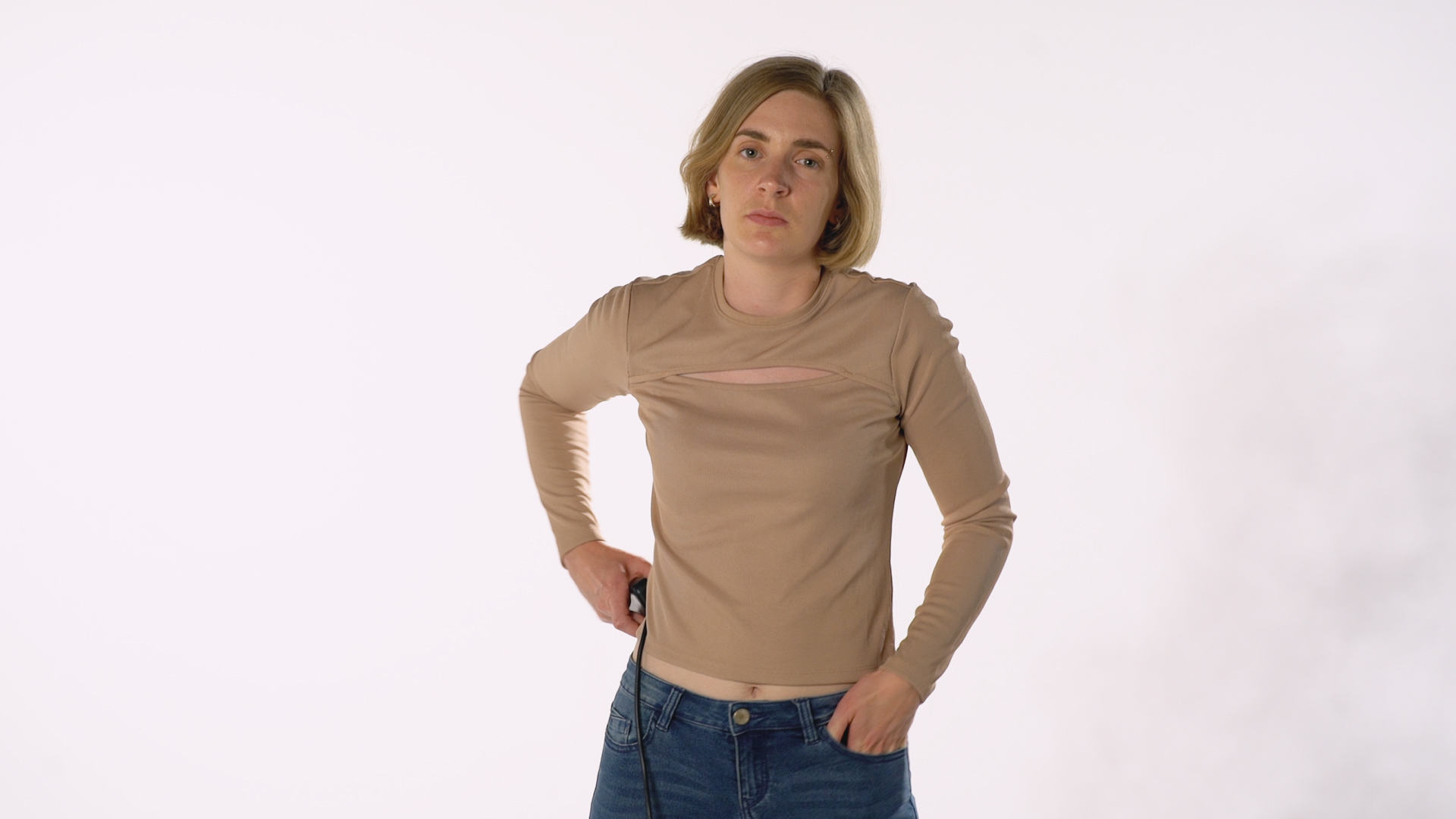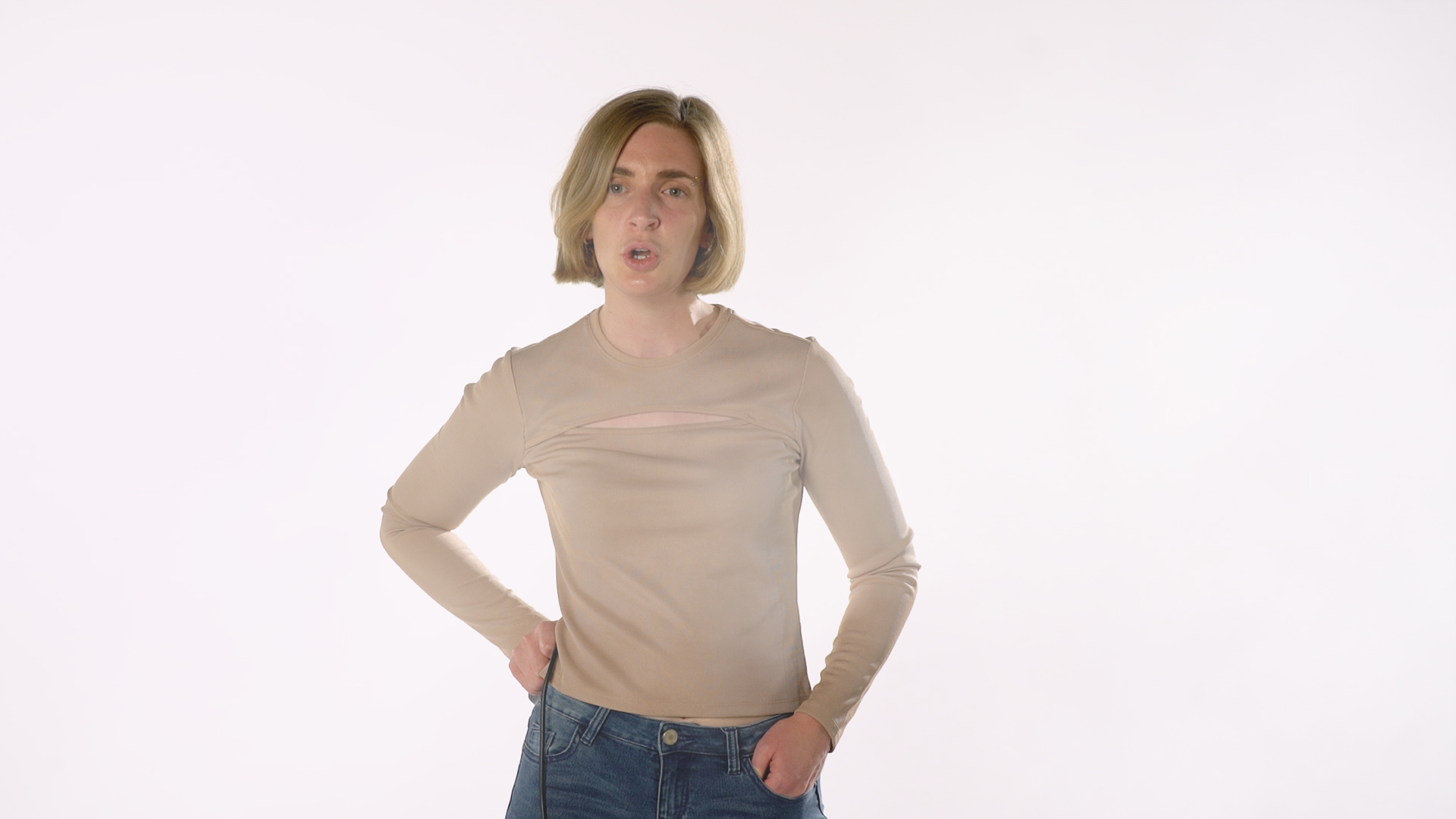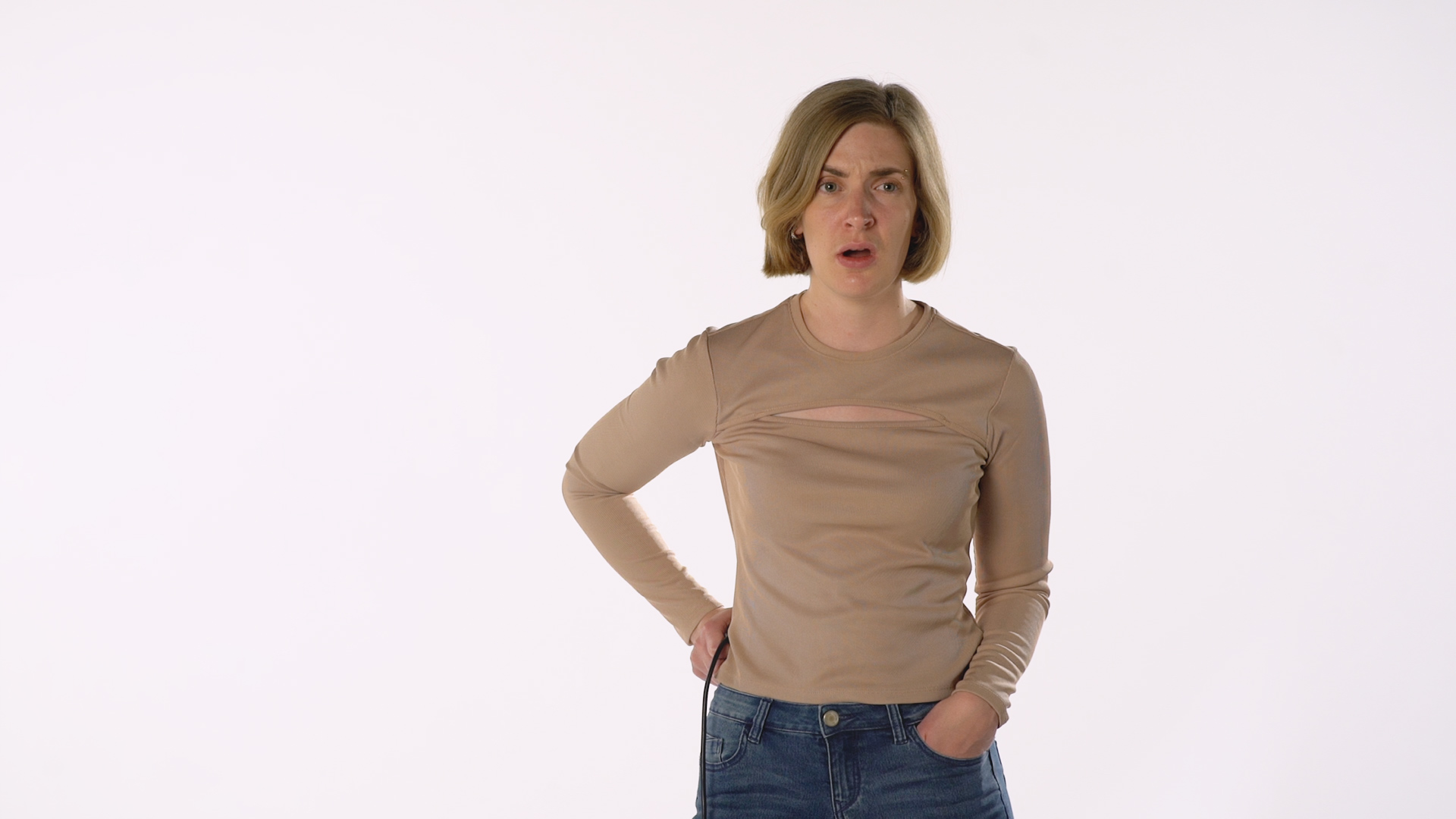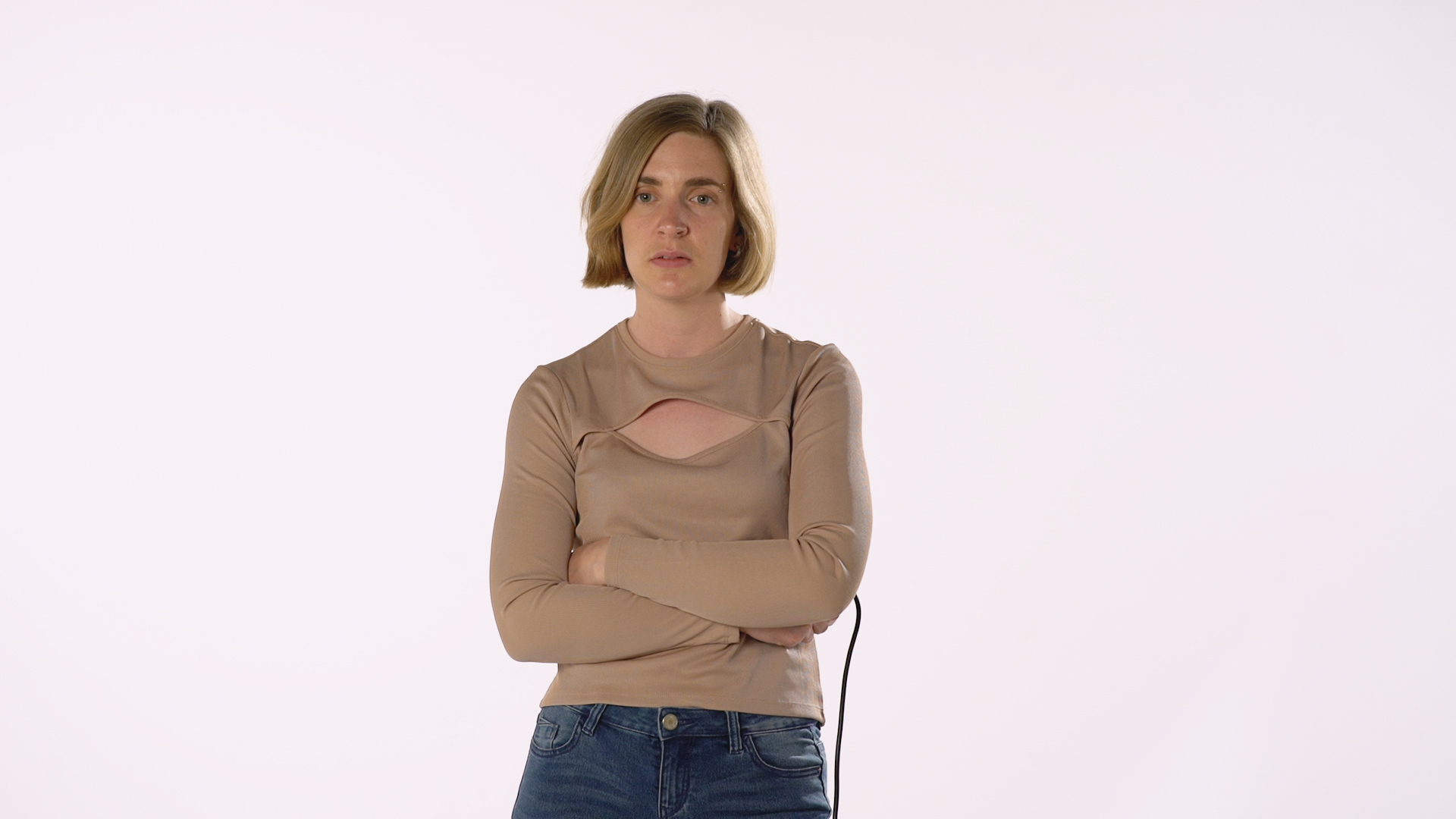 Hannah-James and Justin (2018) 10mins video with lights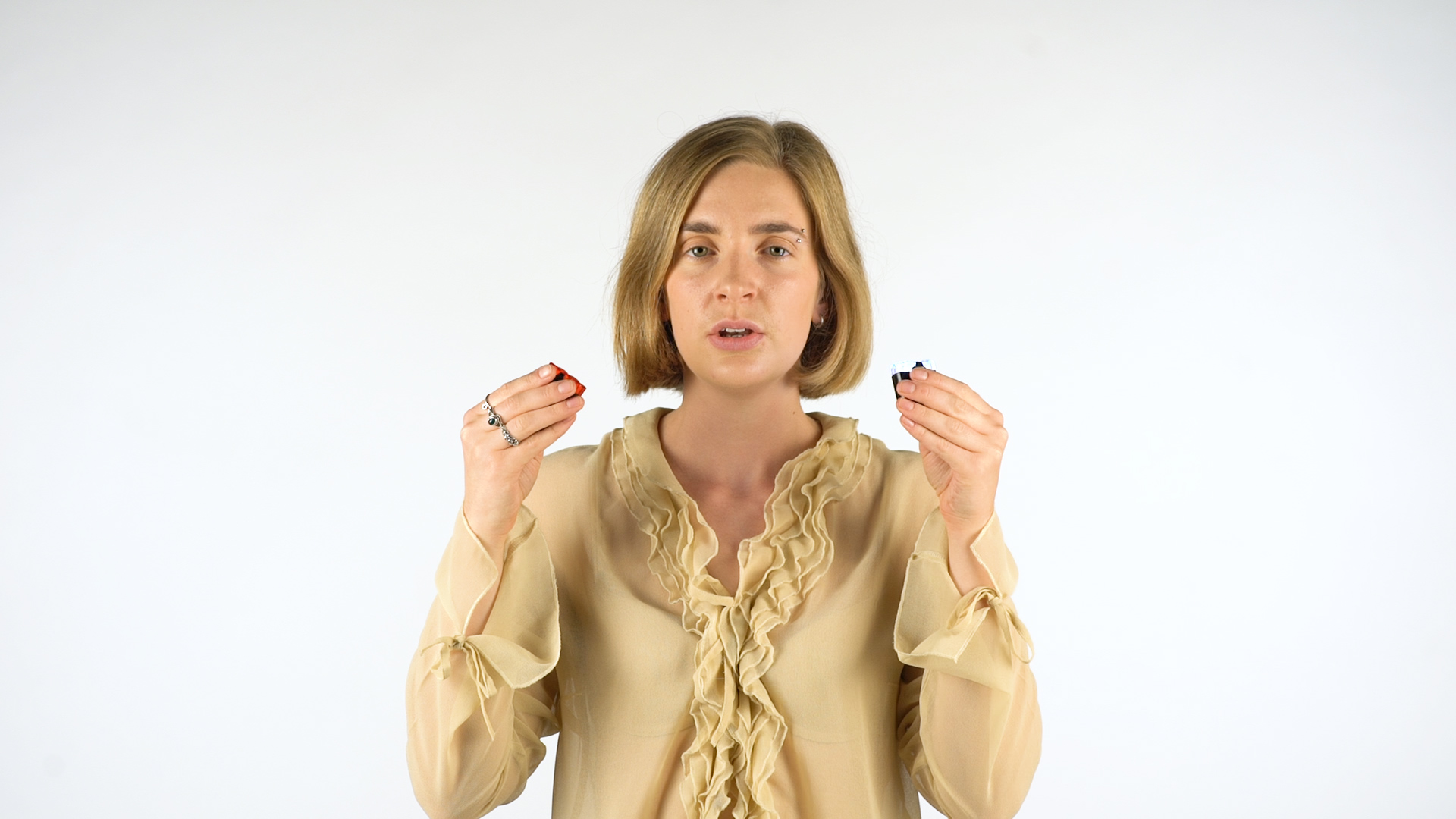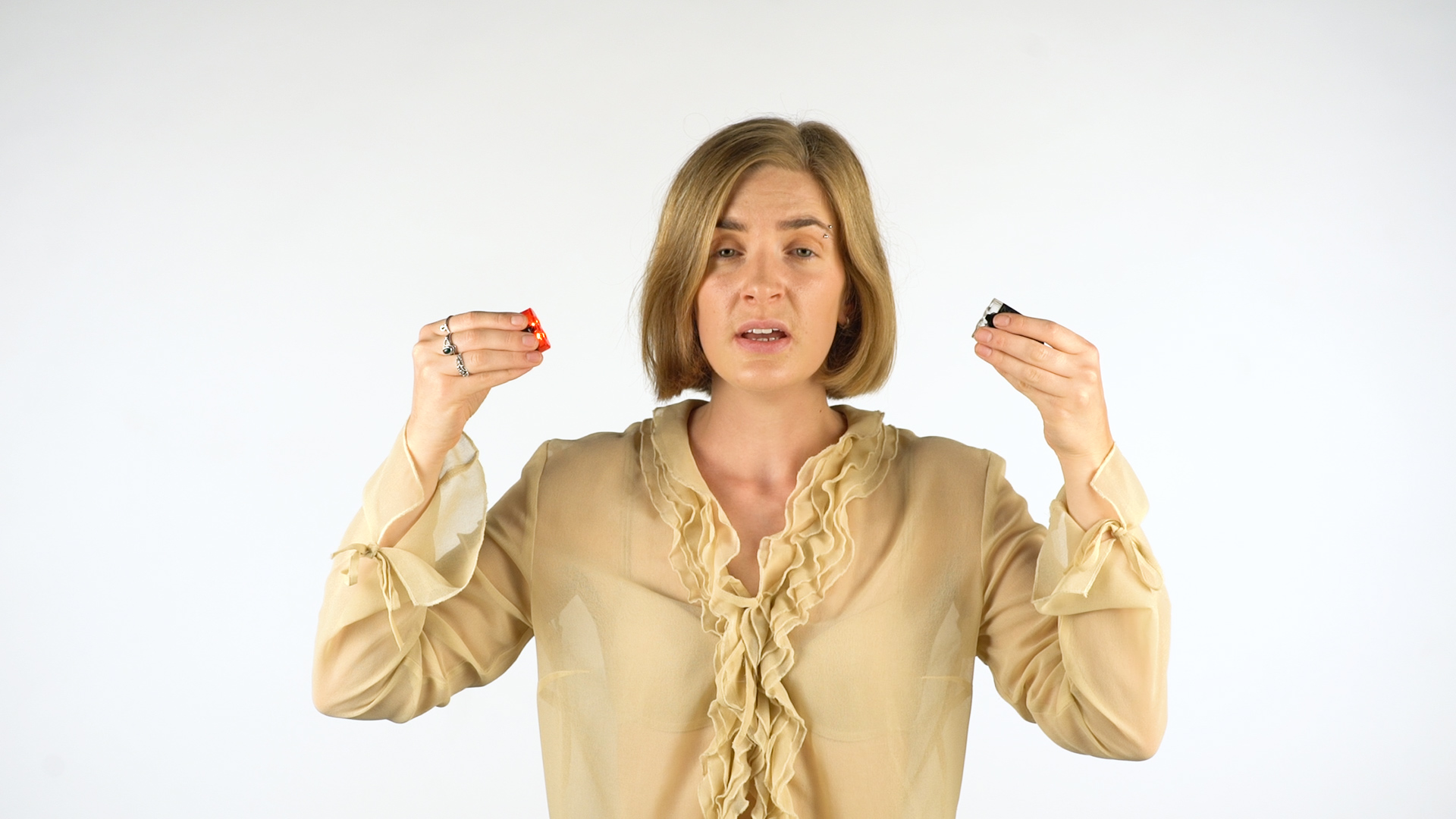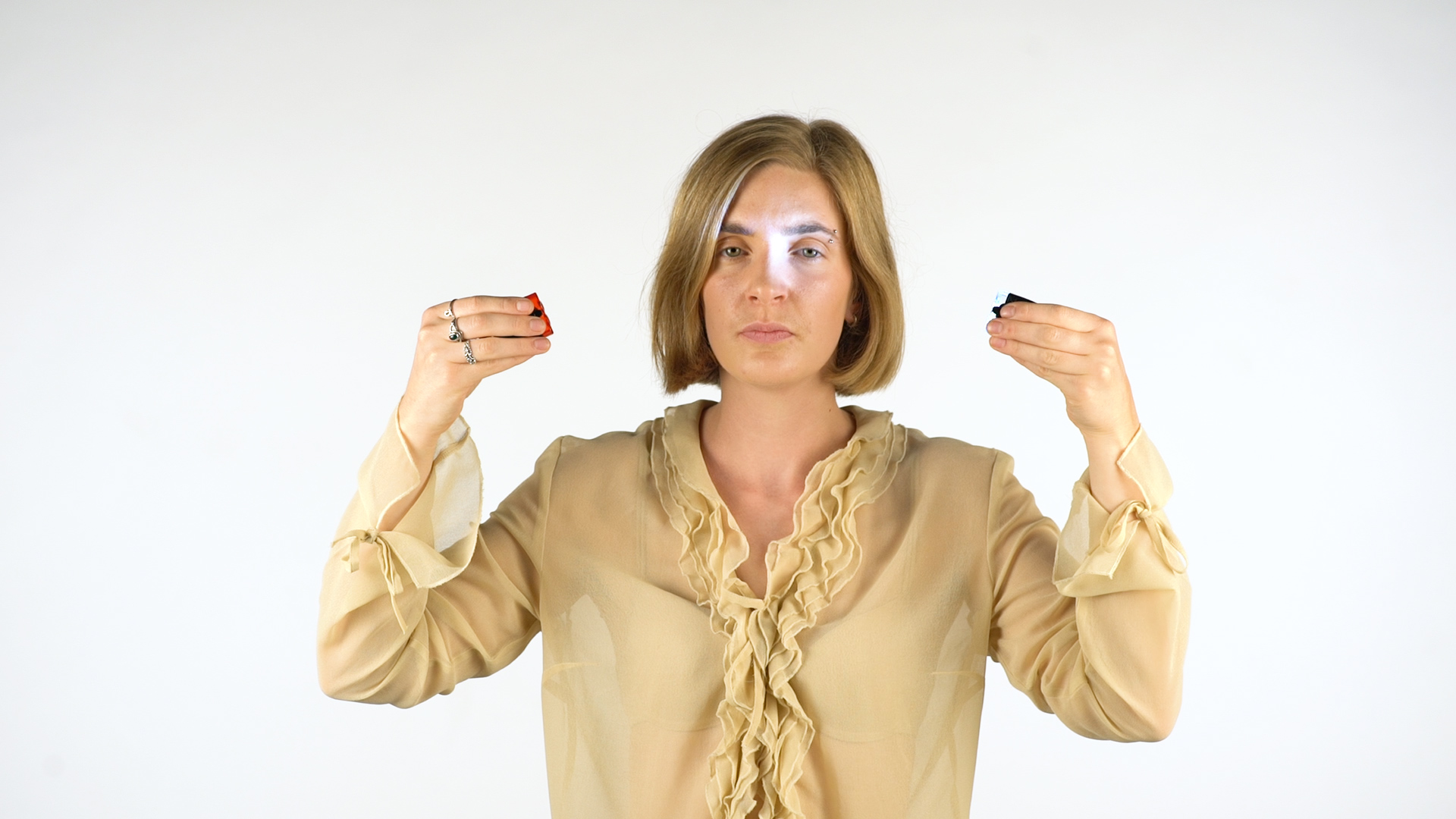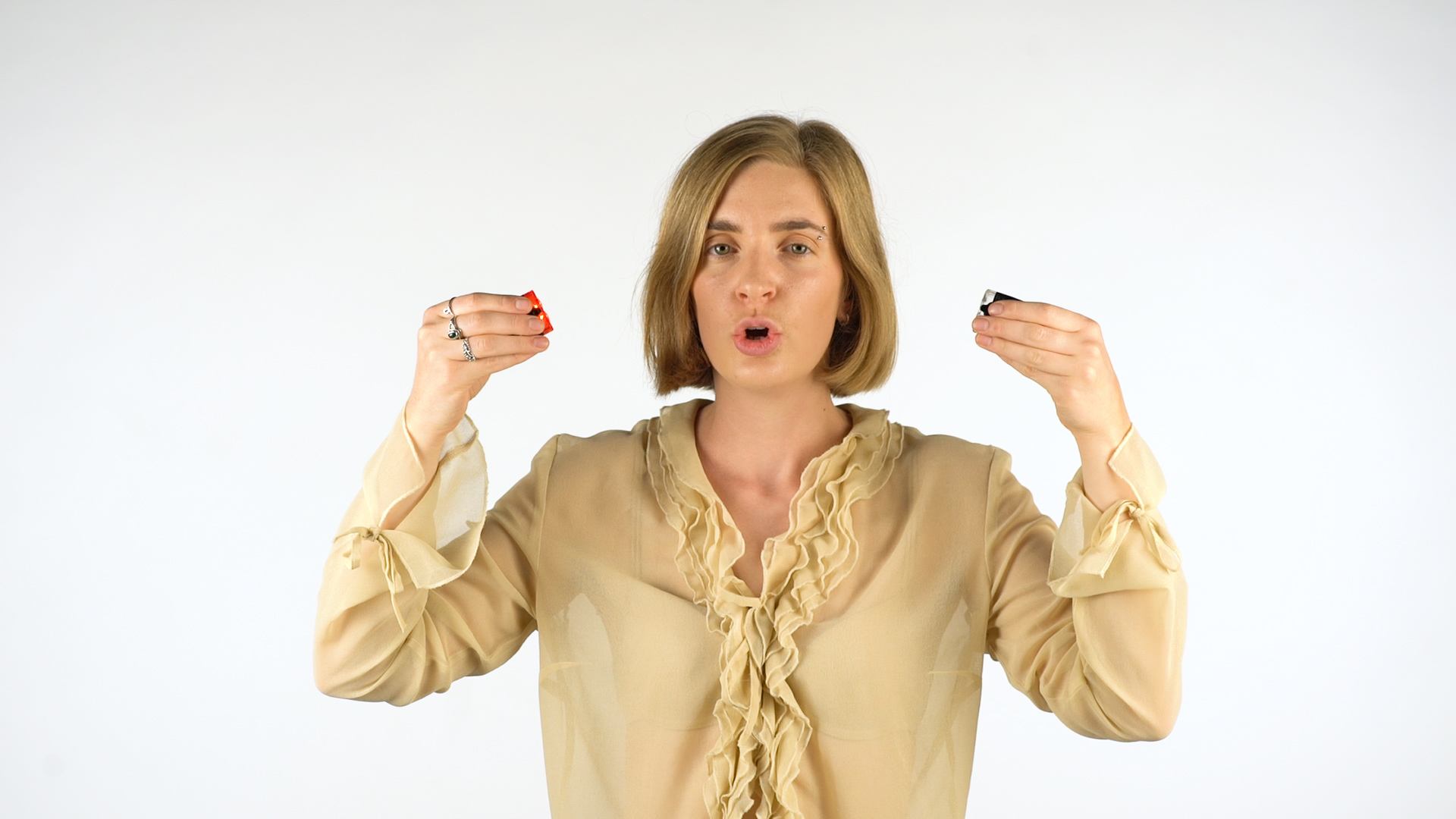 Couples (2018)
(contact for video links)
SW to SE (London)
Lamp Post Diner
North Sea / Nordzee
SCABS
Geri
Special, Smothered
Couples
Women Eating on Camera
Hello / Goodbye
Activities for Couples
The Cave
Conference Cone
Softly
Outfit Days
Sunless Sleepless
WORK
Lieu Ne Vas Plus
De Magnet (Part 1)
Seasonal Dates
YOUR!!

INFO
WET
Love on Piotrkowska
CV