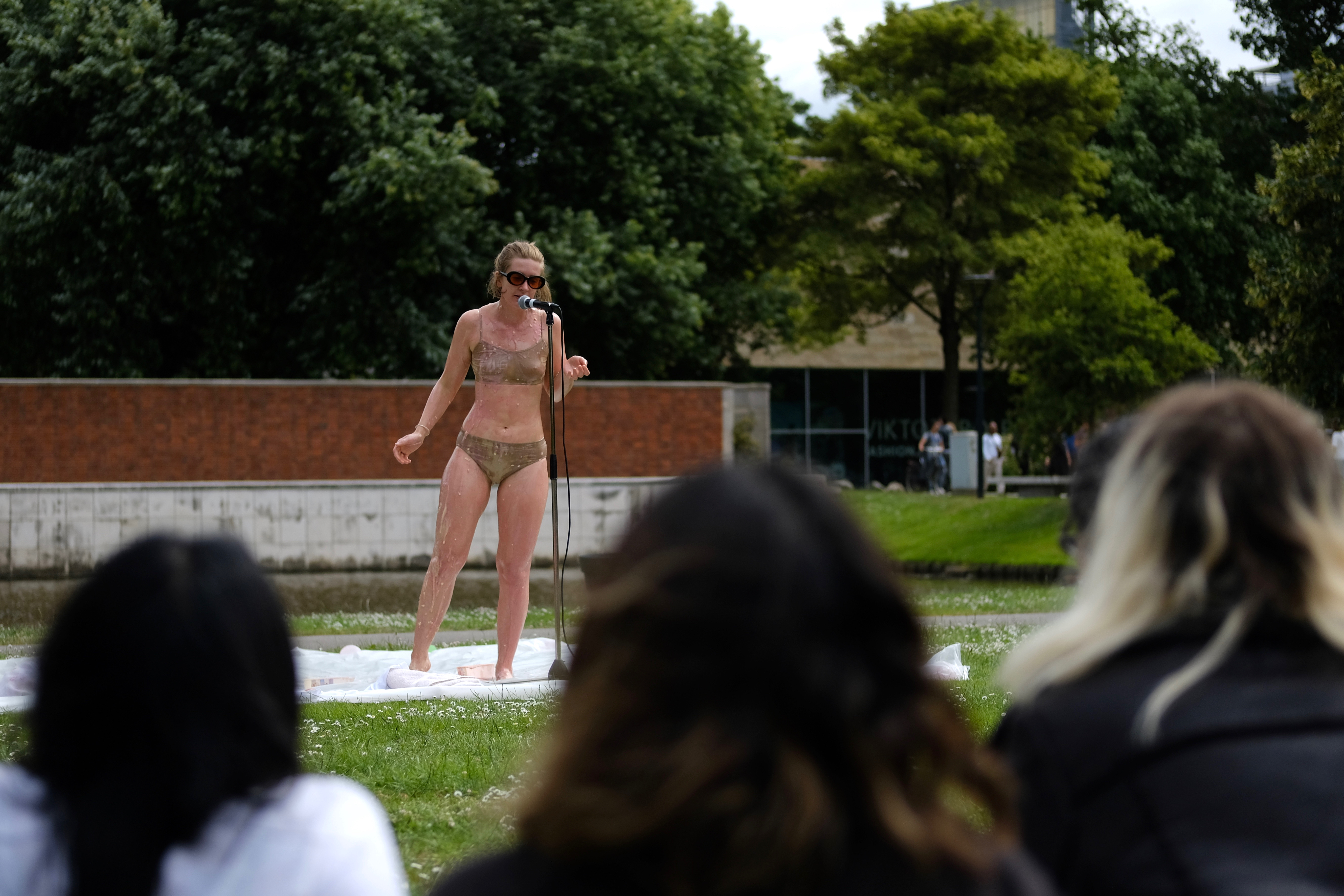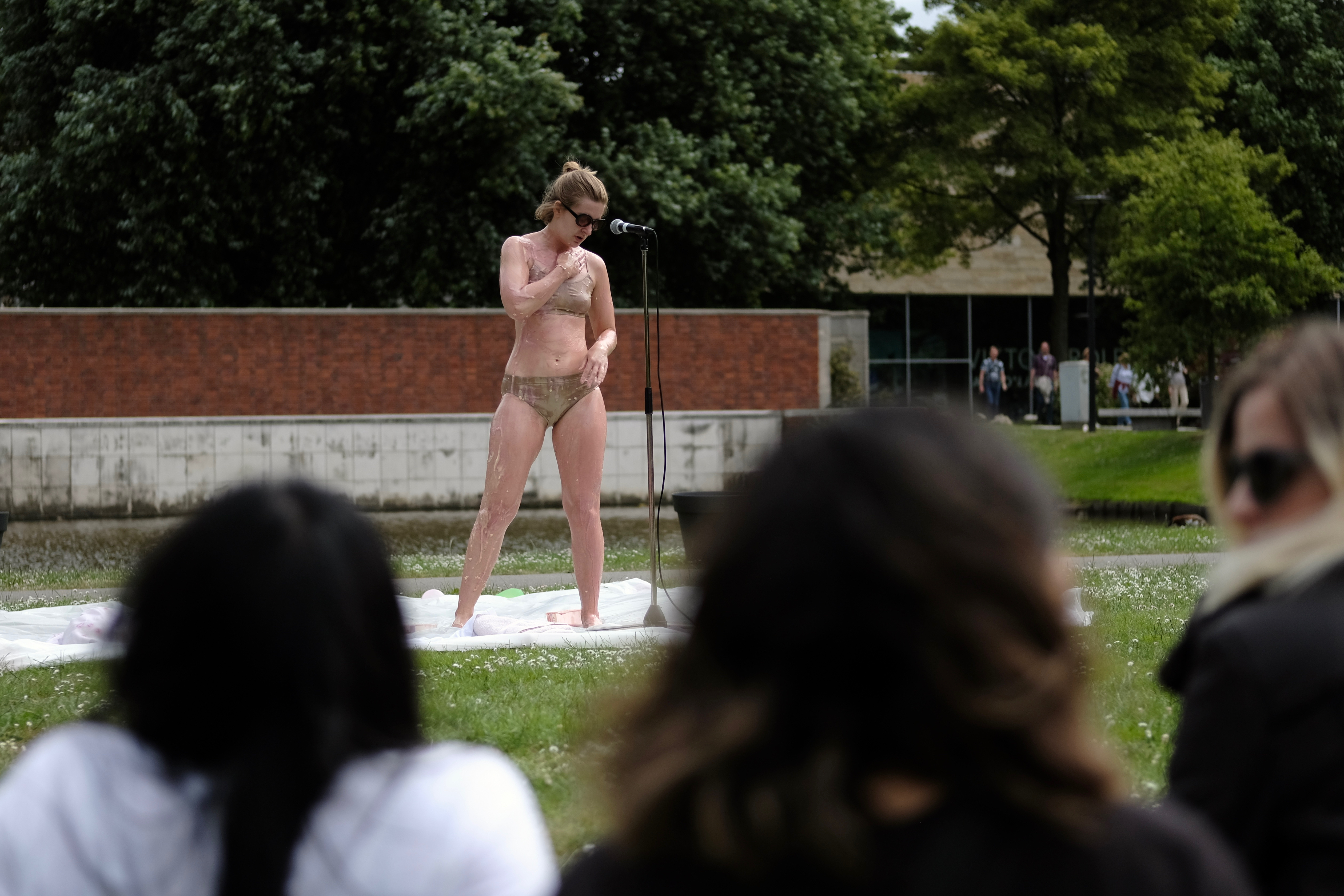 Museum Park, Rotterdam
performance event for MIND THE GAP
Mind the Gap' is a celebration in solidarity with female artists. The event will take place at Museum Park in Rotterdam, which is situated in between the three main art institutions of the city. We will feature performances and artworks from a number of Rotterdam based artists, all of which hope to create awareness of the disparity between the large number of female artists and their lack of representation in institutional settings.
Sophie Bates uk .1993
Rotterdam, Netherlands
homepage



Back
to ...
Moments