SW to SE (London)
Lamp Post Diner
North Sea / Nordzee
SCABS
Geri
Special, Smothered
Couples
Women Eating on Camera
Hello / Goodbye
Activities for Couples
The Cave
Conference Cone
Softly
Outfit Days
Sunless Sleepless
WORK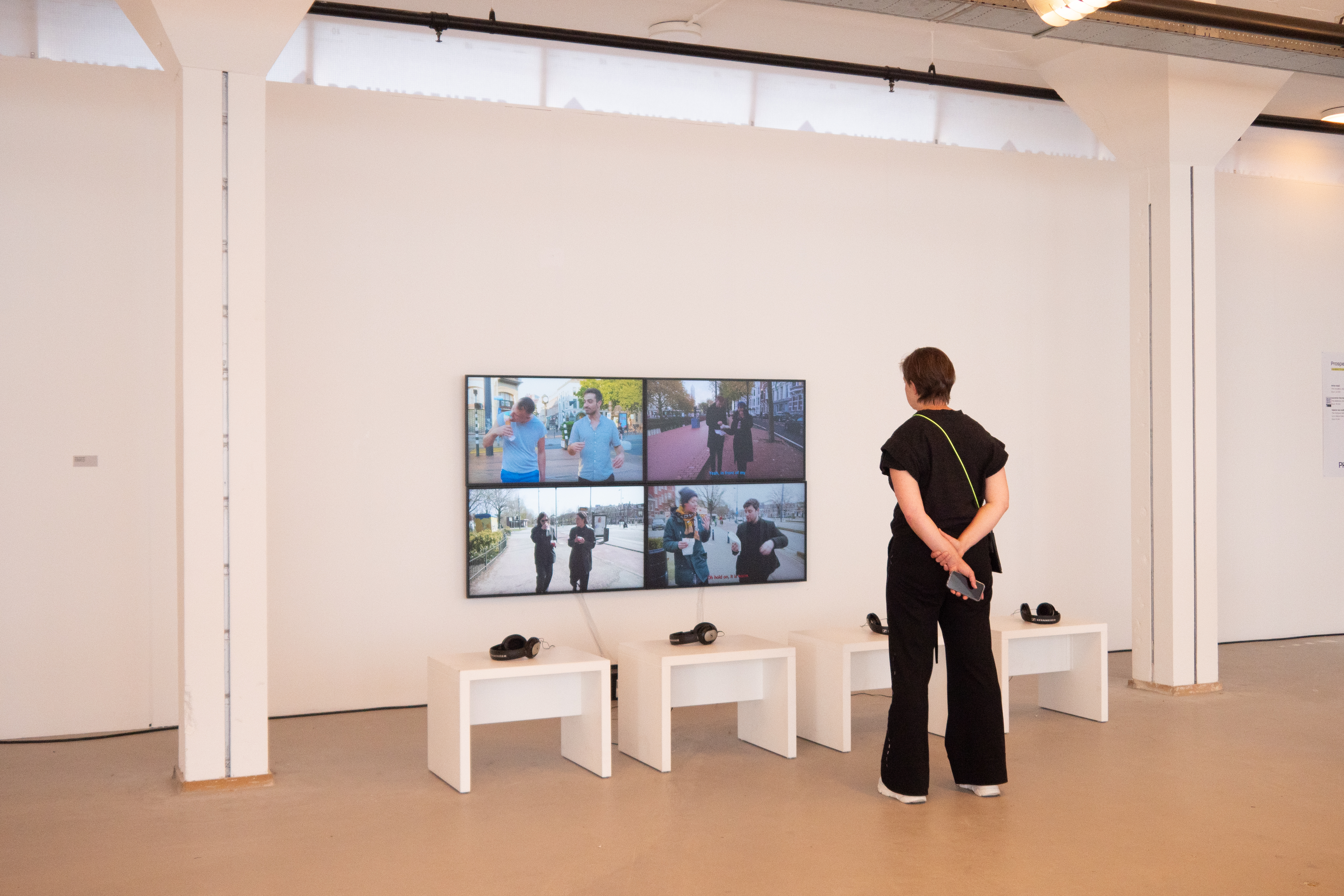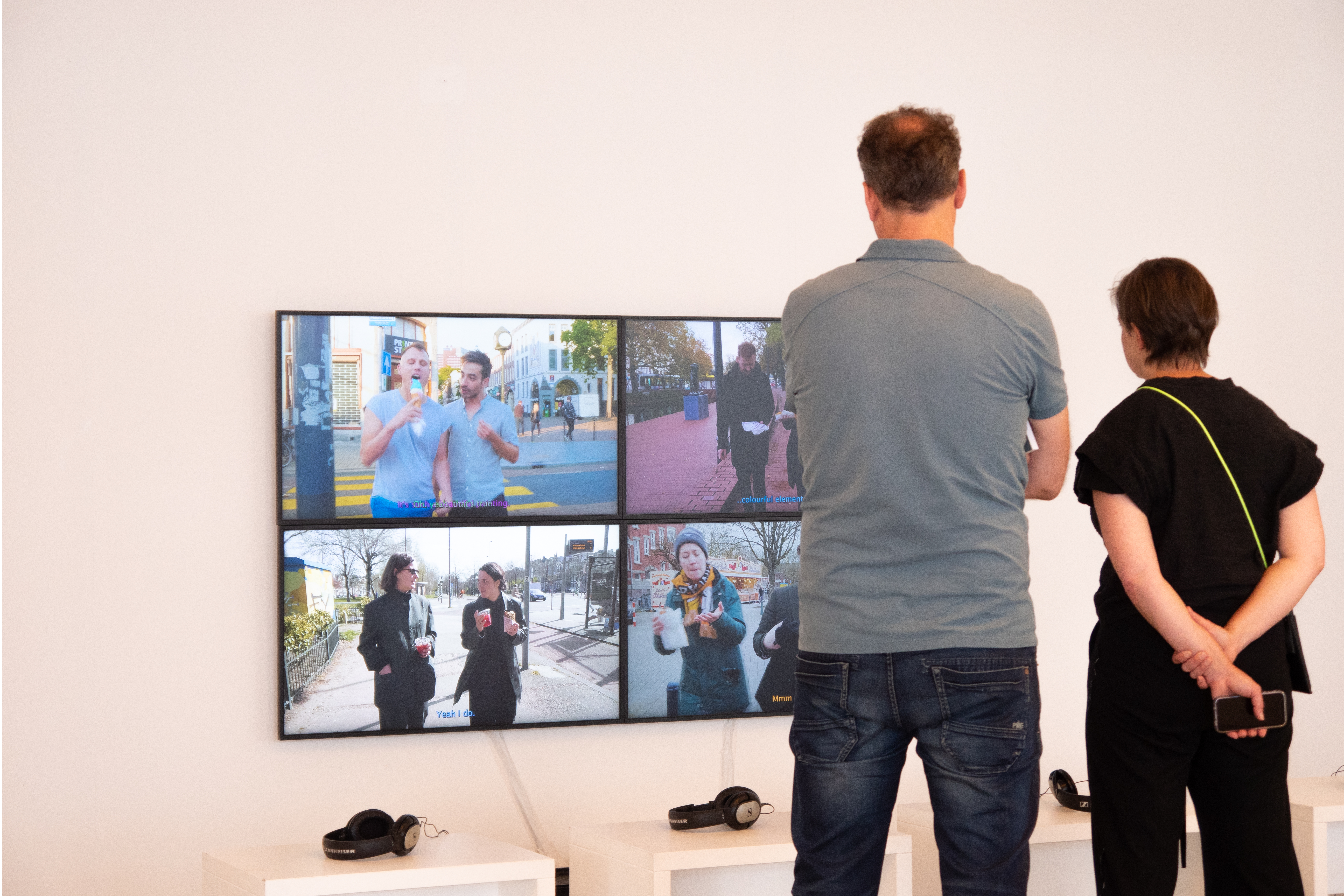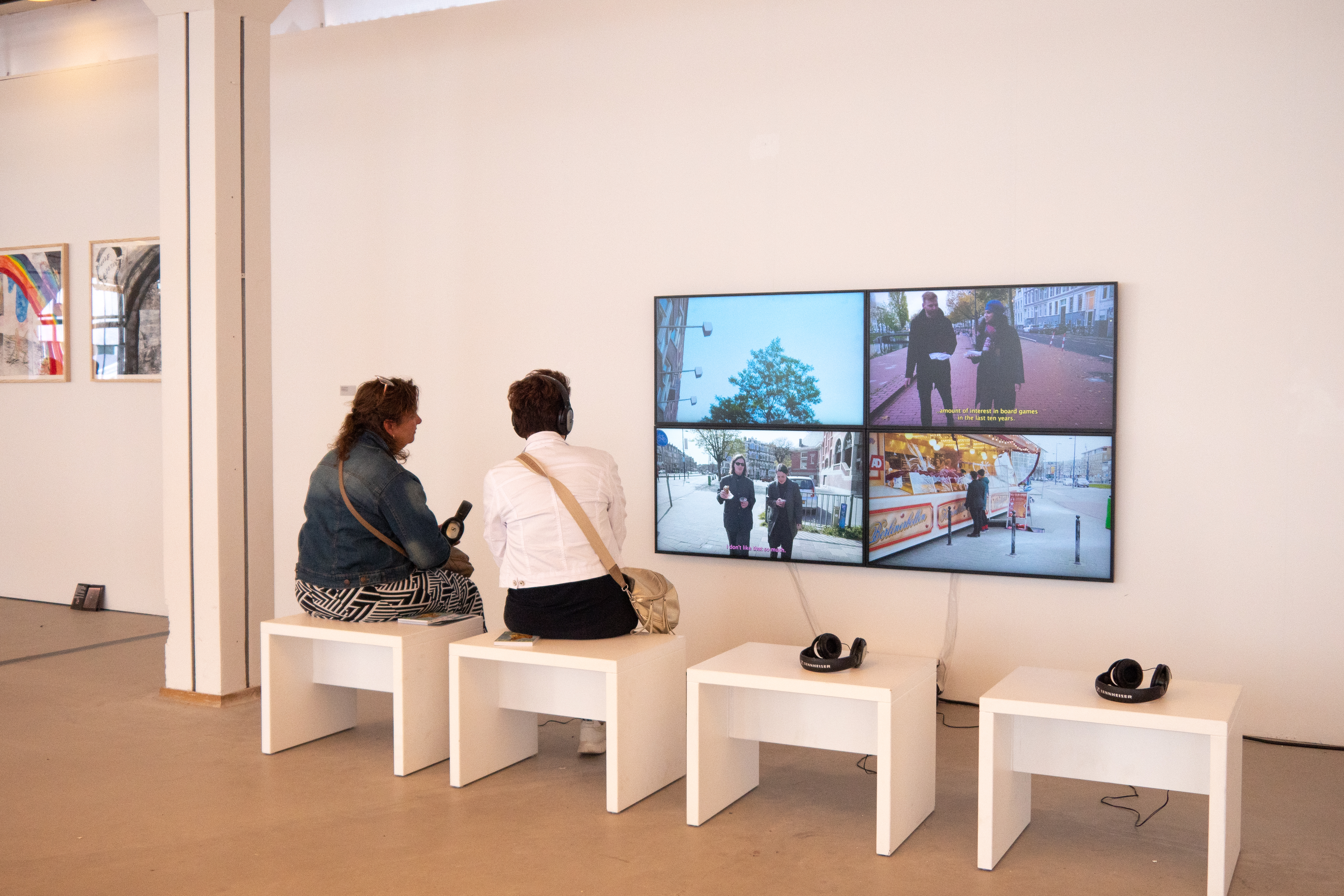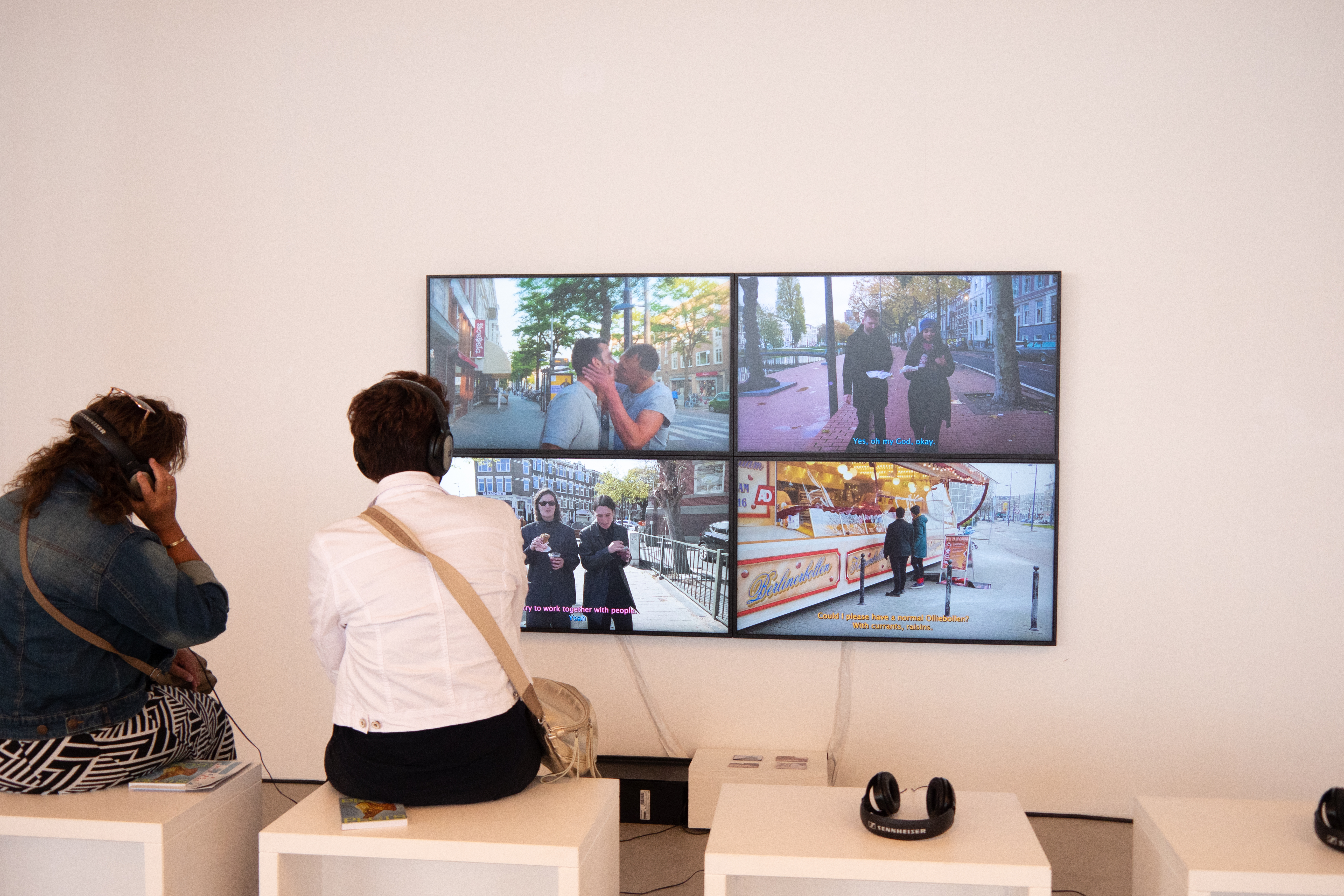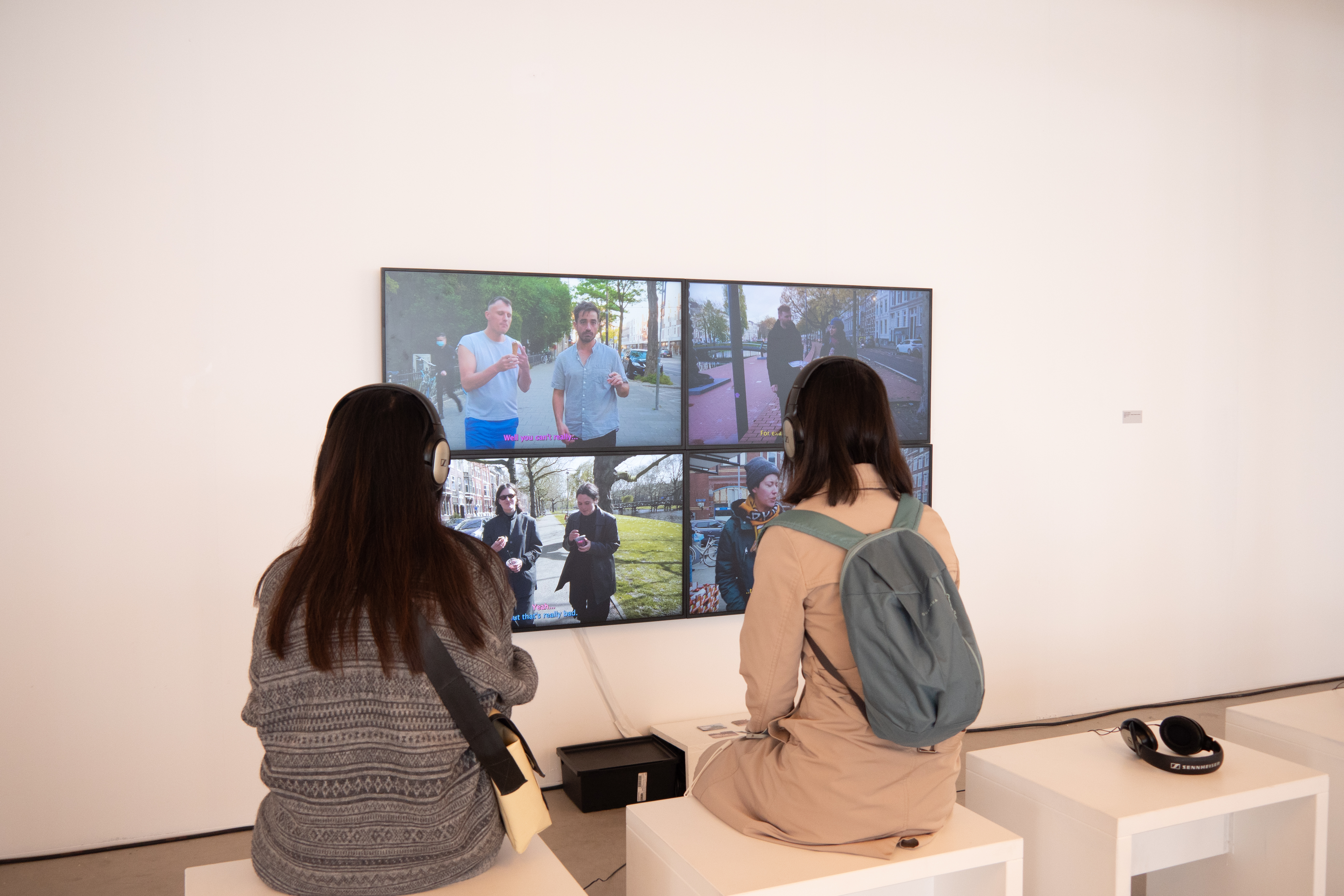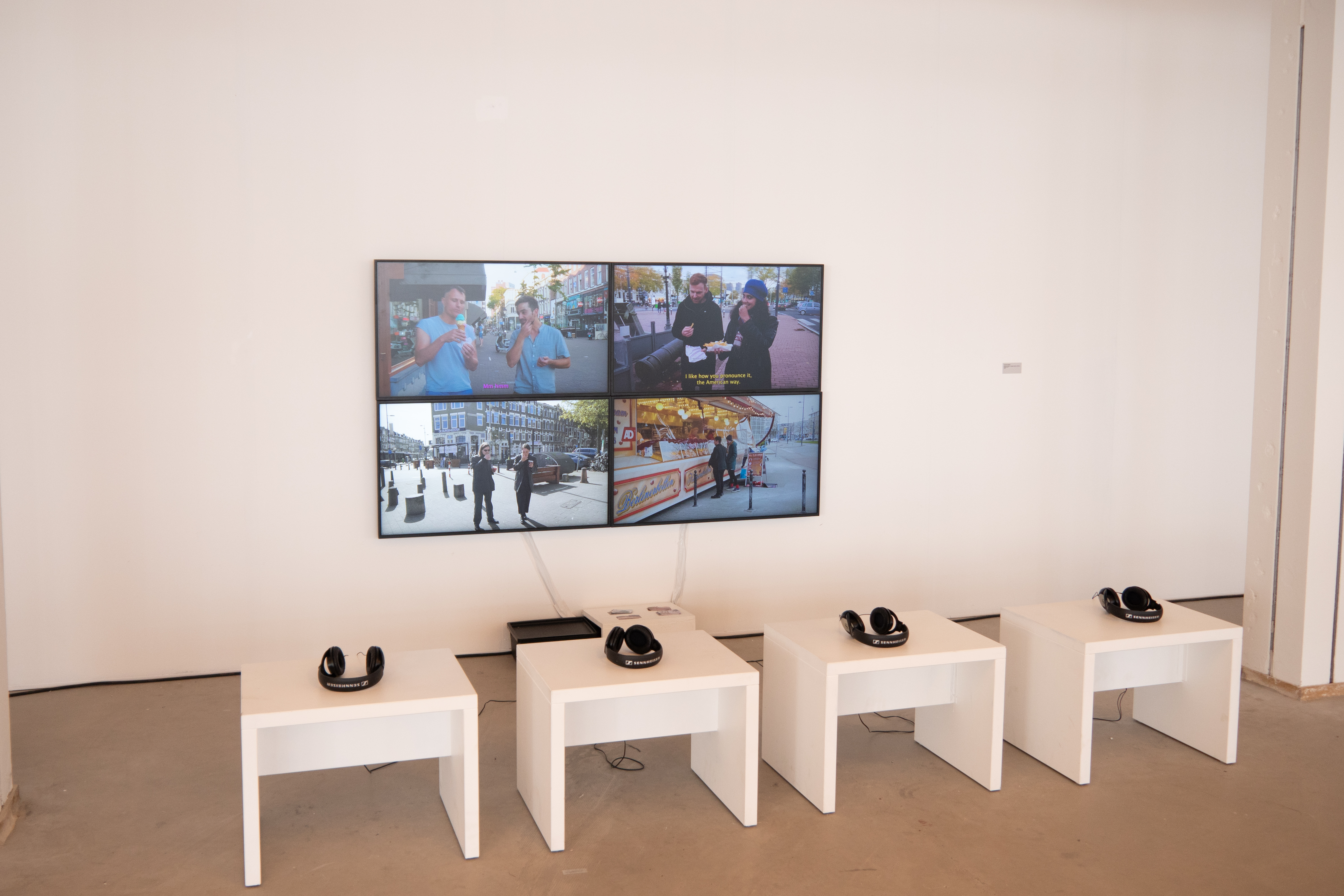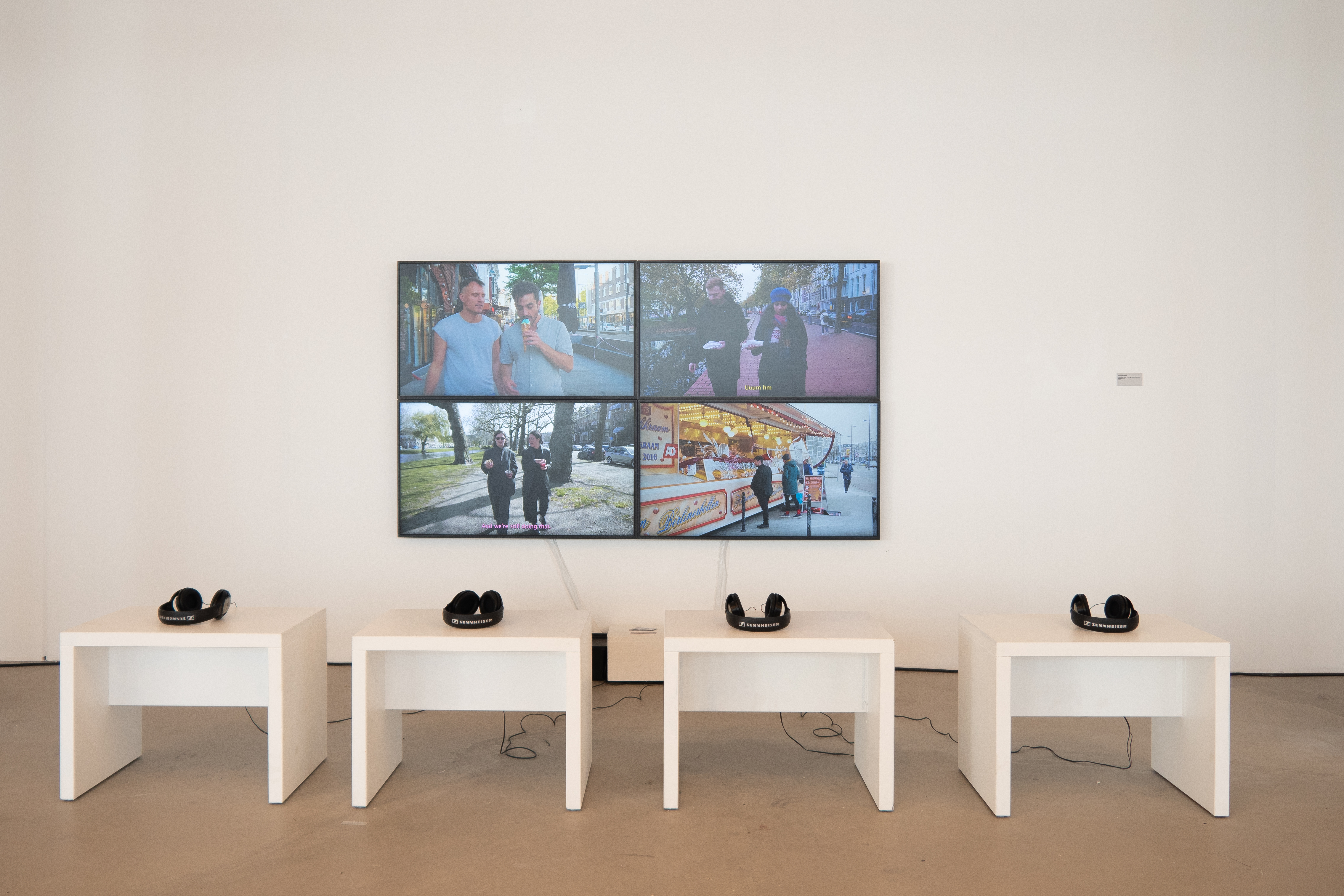 Seasonal Dates- Spring, Summer, Autumn, Winter, 4-channel video installation, Mondriaan Prospects, ART Rotterdam, Van Nelle Fabriek, 2022
Photos: Sophie Bates
Lieu Ne Vas Plus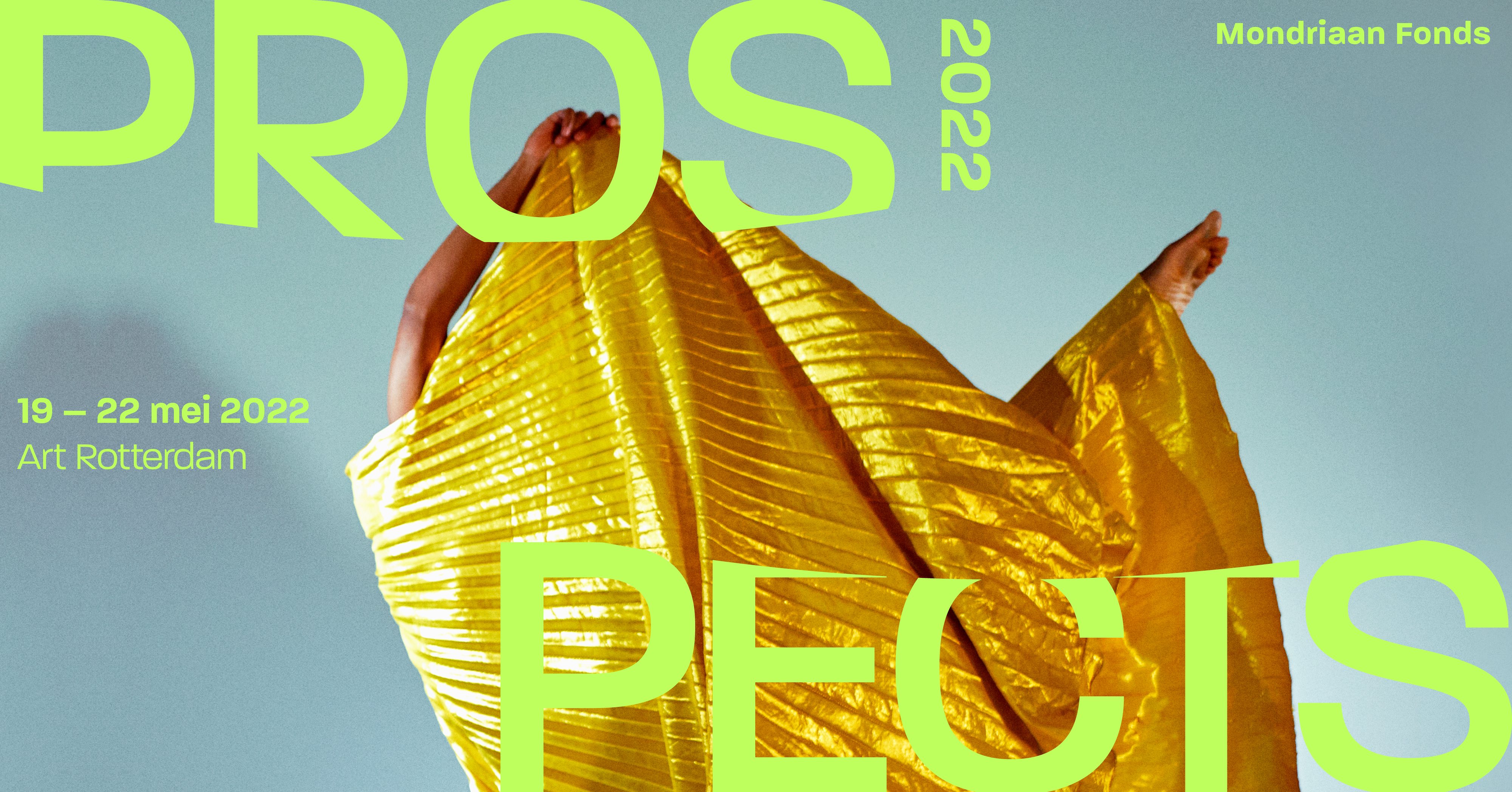 Seasonal Dates, 2022 - Seasonal Dates -Spring, Summer, Autumn, Winter is an experimental video series in which two people are set up on a blind date to be recorded by myself (camera woman) and my micro crew (WET film). Mimicking the structure of a T.V. dating show, the 'daters', are mic'd up and meet live on camera at a snack location in Rotterdam. The camera follows them down the street in one take from in front as they engage in a conversation, whilst walking and consuming their snack. Each date take place in a different season with a corresponding snack. For Summer they had ice cream, Winter - Olliebollen, Autumn - fries and Spring, a hotdog. The four dates are shot on location in Rotterdam over the course of the year. The set up is a genuine attempt to pair people I know or have met recently to find romantic connections. The conversation and body language reveals the 'daters' romantic, platonic or disinterest in the other.
Credits: Seasonal Dates

Daters:
Edna & Manon (Spring),
Luis & Bambi (Summer),
Gayatri & Wolfgang (Autumn),
Daphne & Ed (Winter)

Camera: Sophie Bates
Assistant 1: Marta Hryniuk
Assistant 2: Anna Łuczak
Sound Recording: Nick Thomas

Edit: Sophie Bates
Colour: Adele Gregoire
Translation: Dagmar Bosma
Subtitling: Sophie Bates
Sound mix: Sophie Bates

Supported by Mondriaan Fonds and CBK Rotterdam.

De Magnet (Part 1)
Seasonal Dates
YOUR!!

INFO
WET
Love on Piotrkowska
CV