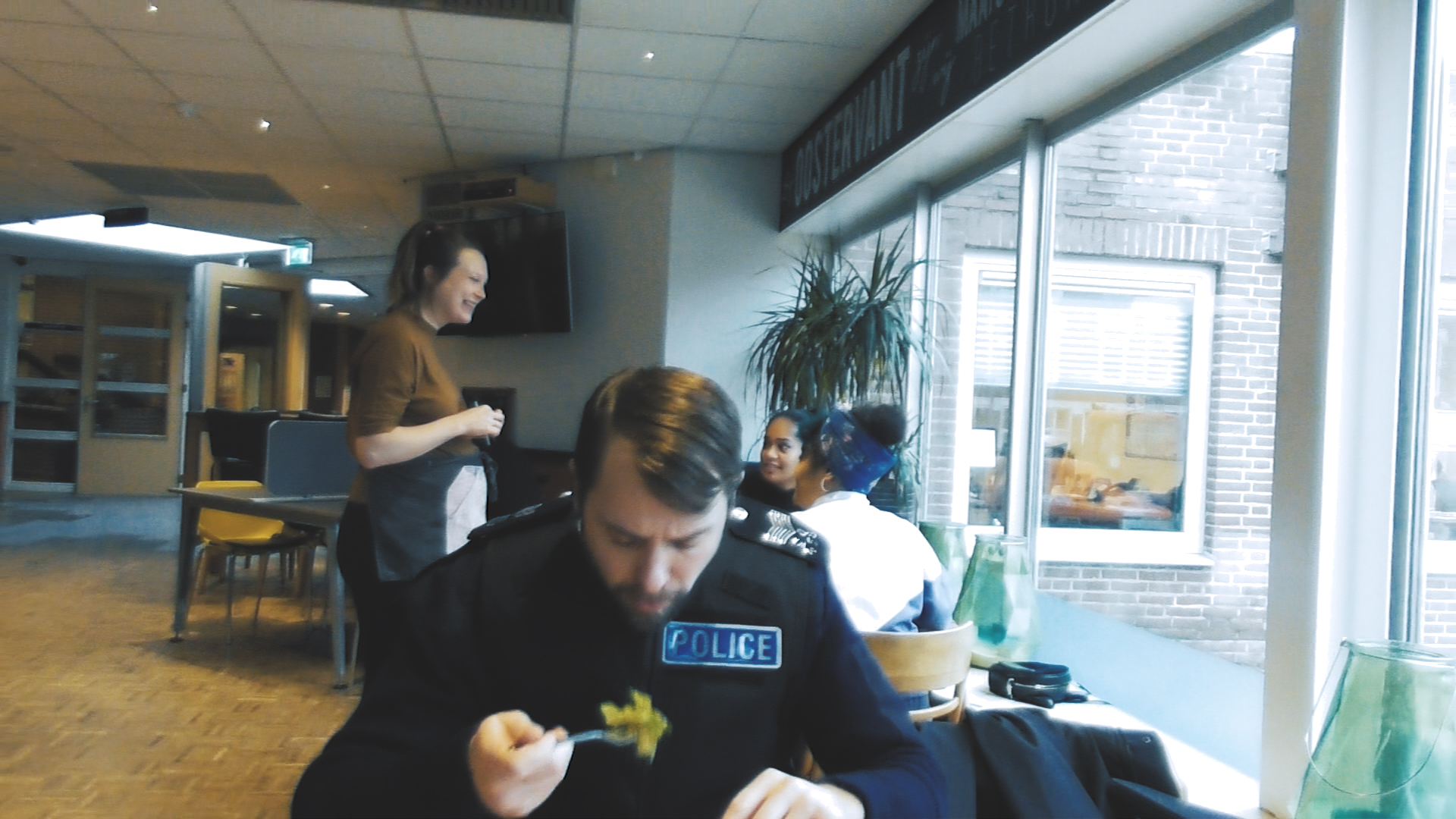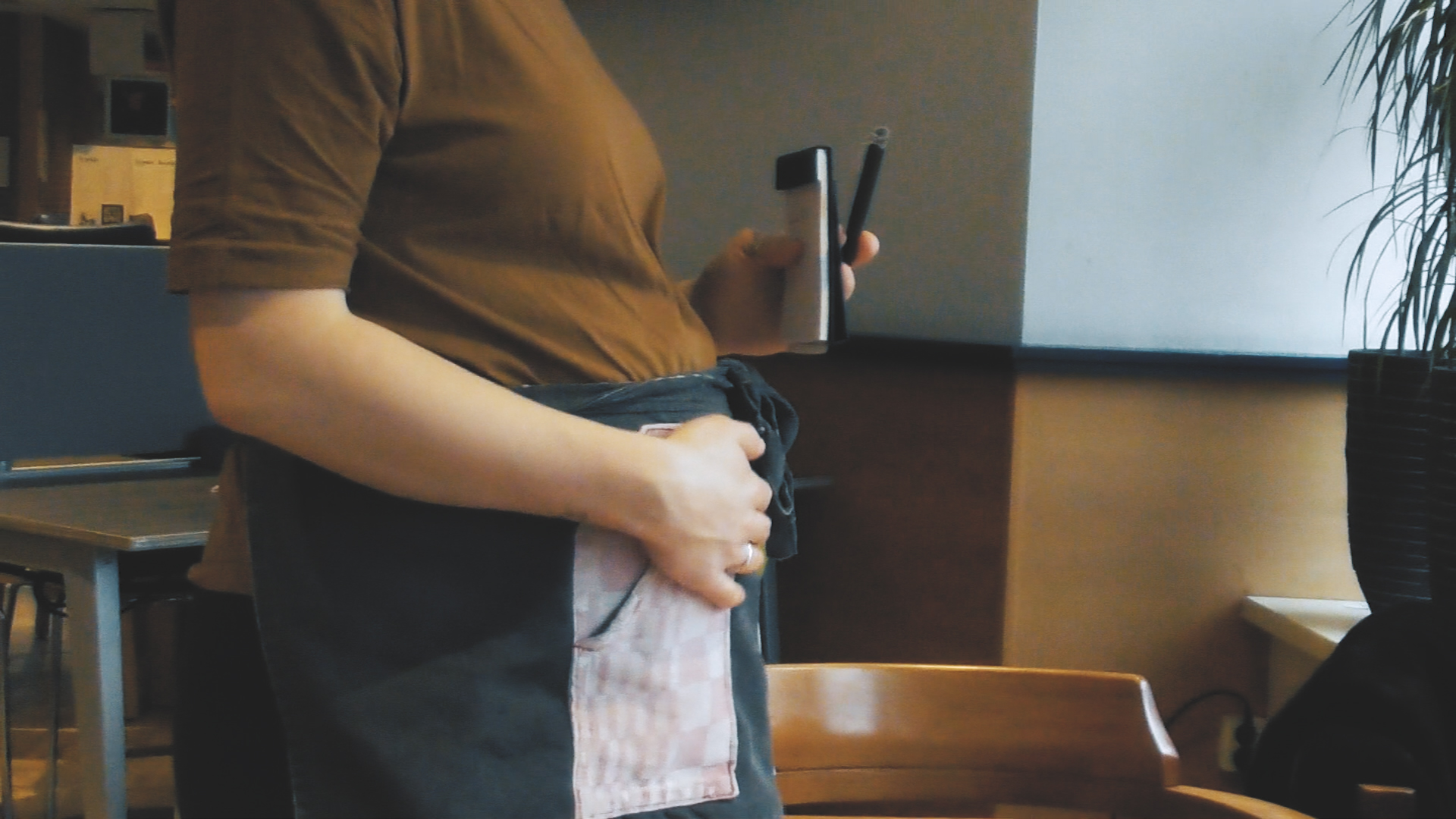 Lamp Post Diner is a re-enactment of an online article - which appeared as clickbait on the artist's web browser - about a pregnant waitress and a police officer in a diner in New Jersey USA. The story was reported by the website Brides Blush, "a one-stop shop for all brides;" the re-enactment brings together a New Jersey story, a British Police Officer and a leisure centre cafeteria in Rotterdam.

Credits:

This story was taken from bridesblush.com
written by JJ Foster
12th October 2019

Courtney Cadigan : Kari Robertson
Police Officer : Ryan Cherewaty
2nd Waitress : Erika Roux
Brian : Ted Kok
Frank : Tom Lowe
Nick Hionas : Antonio de laHera
Other Customers : Seba & Shania Bakarbessy
Other police officers : Jakob Forster, Daan Muller

Music : Gianfranco GFN and Band (live)
CBB - Bienne - Switzerland, 2017

Huge thanks to the actors,
Recreatiecentrum Oostervant - Rotterdam
and Uniformverhuur Nederland.

Special thanks to Amy, Ghislain, Erika, Marta,
Anna, Nick, Honey, Lotte and Ewan
for generous support and feedback.
Lamp Post Diner, HD-video, 10mins (2020)
For the video please contact wetfilm@protonmail.com or sophiebates93@live.co.uk
SW to SE (London)
Lamp Post Diner
North Sea / Nordzee
SCABS
Geri
Special, Smothered
Couples
Women Eating on Camera
Hello / Goodbye
Activities for Couples
The Cave
Conference Cone
Softly
Outfit Days
Sunless Sleepless
WORK
Lieu Ne Vas Plus
De Magnet (Part 1)
Seasonal Dates
YOUR!!

INFO
WET
Love on Piotrkowska
CV